Home office: Yes, but the right way. And what happens if it doesn't work?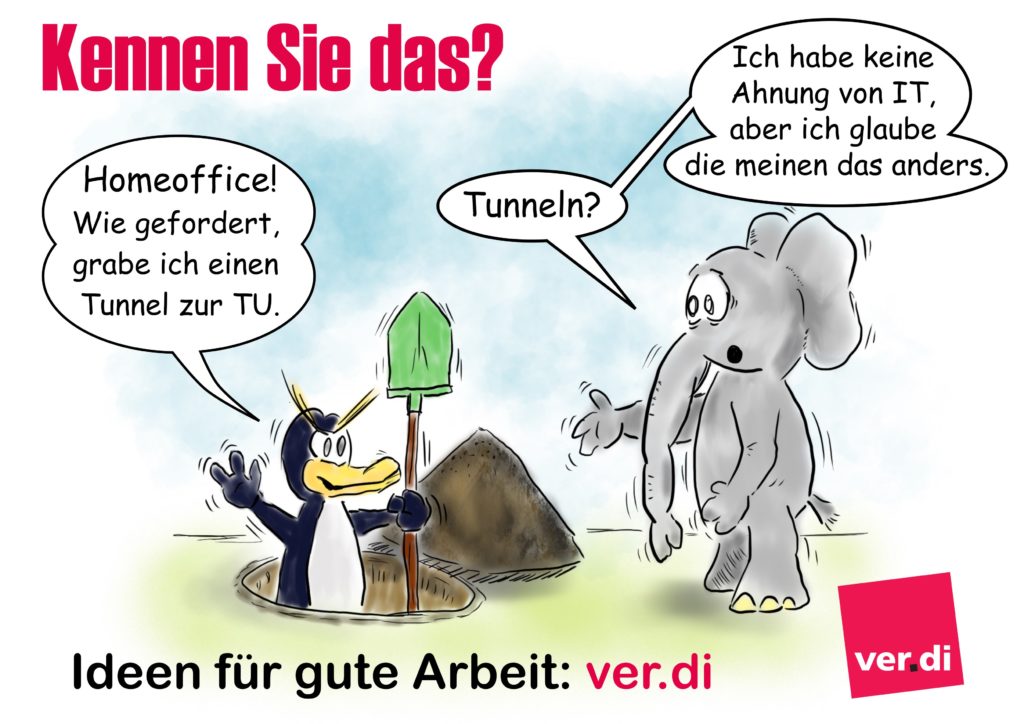 With the tubstart 2020 initiative, the president himself called for more work to be done at home when the TU returns to normal operation. Employees should be allowed to work for up to two days per week from home. According to the staff council's definition, this is teleworking and is already possible according to the work agreement on teleworking. So, this is not a significant innovation nor an improvement.
So far, only hardware and software have been promised and partially purchased. The increased maintenance costs for two IT work locations per person has apparently been omitted at this point. How to deal with the new environment has not been sufficiently communicated or trained. For example, the terminology of the new home office IT world is often not known. Do you know what the following technical terms mean or what the differences are between:
Can you, yourself, really guarantee safety and maintenance at home?
What happens to the colleagues who cannot work at home—Lack of space, poor IT connection or simply an area of work that does not allow working from home? What options do these employees have?
We want to ensure that the employees are better informed about the options available, including how to apply for and use them (e.g. topic-oriented employee meetings, short podcast series— in several installments).