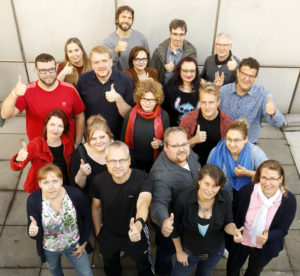 On December 3 and 4, 2020 a new Staff Council will be elected at TU Berlin. Of course, we are entering the race with a strong ver.di list this year. The elections will be held in rooms H 2035 to H 2037. In person you will be able to cast your vote on December 3, 2020 from 10am to 2pm and on December 4, 2020 from 9am to 12pm.
Postal vote is possible! Request the needed paperwork with this form (in German): Postal Voting Request Form.
You can send the completed and signed form via E-Mail to personalratswahlen20@ub.tu-berlin.de.
On the following pages, you will find an overview of our candidates as well as information about our thematic focus and much more:
You prefer it short and simple? See our following information: